Barred Spiral Galaxy NGC5921
13-Jun-2018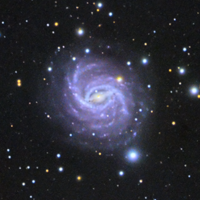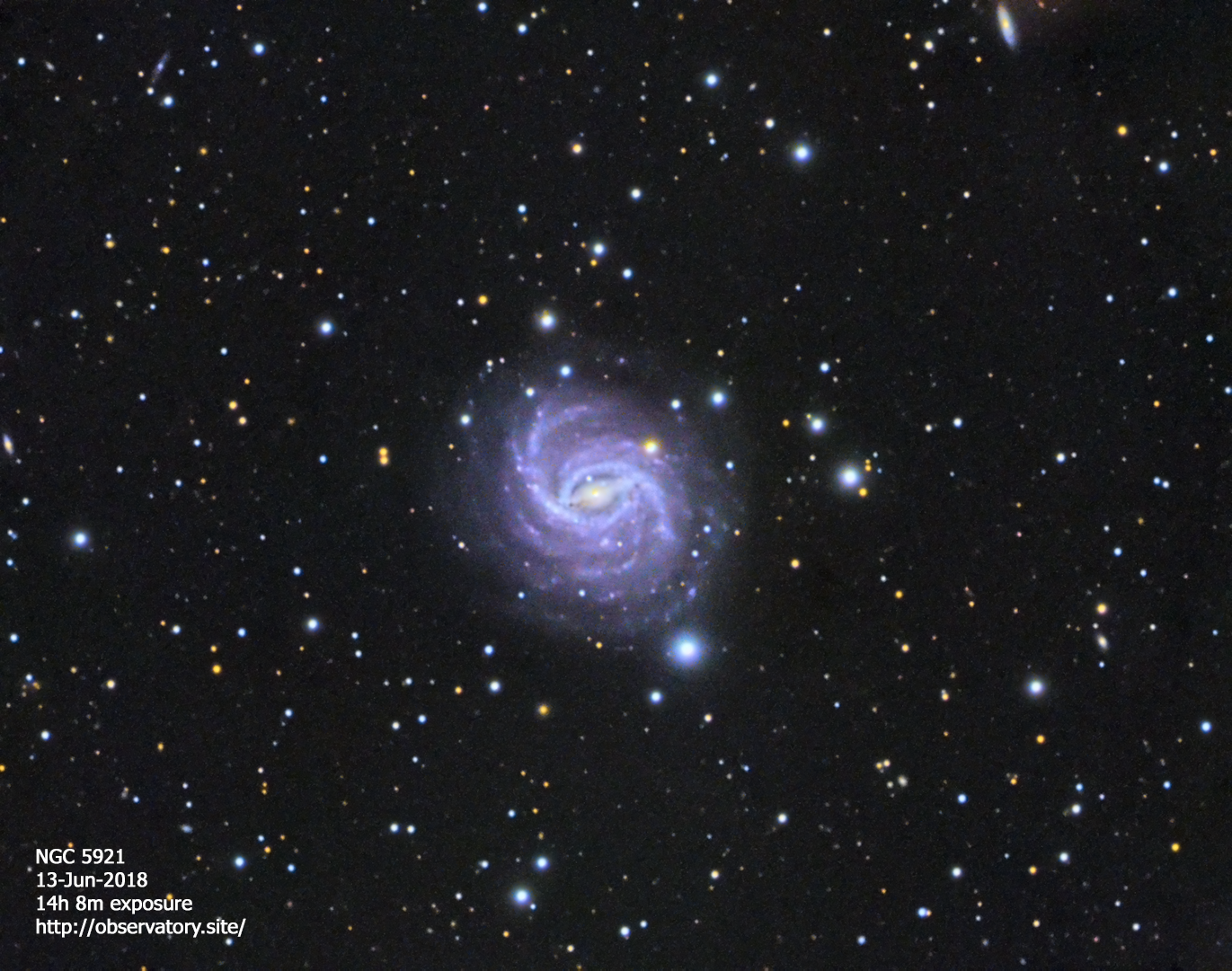 The barred grand spiral galaxy NGC 5921 lies 65 million light years away. It was discovered by William Herschel on 1 May 1786. There are several background galaxies present in the image.
Image:

63x 450s Red
16x 450s Red
16x 450s Green
18x 450s Blue
Total integration 14 hours 8 minutes.
Hardware:

Celestron 11" Edge HD
Skywatcher EQ8 Pro mount
QSI 683-ws8 Camera @ -15°C
Astronomik Typ2c Luminance, Deep Sky RGB filters
Starlight Xpress Active Optics
Starlight Xpress Lodestar X2 Autoguider
Innovations Foresight On Axis Guider
Starlight Instruments Focus Boss II
Location:

Orange zone in Brisbane, Australia. (Bortle 7)
Imaged over 6 nights, new moon.
Software:

Planning & camera alignment with Aladin 9
Captured with AstroArt 6
Guiding with PHD2 + PHD_Dither
FocusLock live focusing
CCDInspector: Image analysis & rejection
CCDStack 2+: Calibrate, align, stack.
PixInsight: Dynamic background extraction, noise reduction, deconvolution, combine LRGB, color calibration, background neutralization, HDR multiscale transform, curves, local historgram equalization, non-linear stretch