Cats Paw Nebula
19-Jul-2018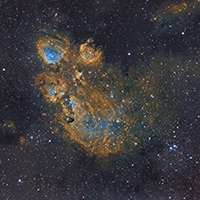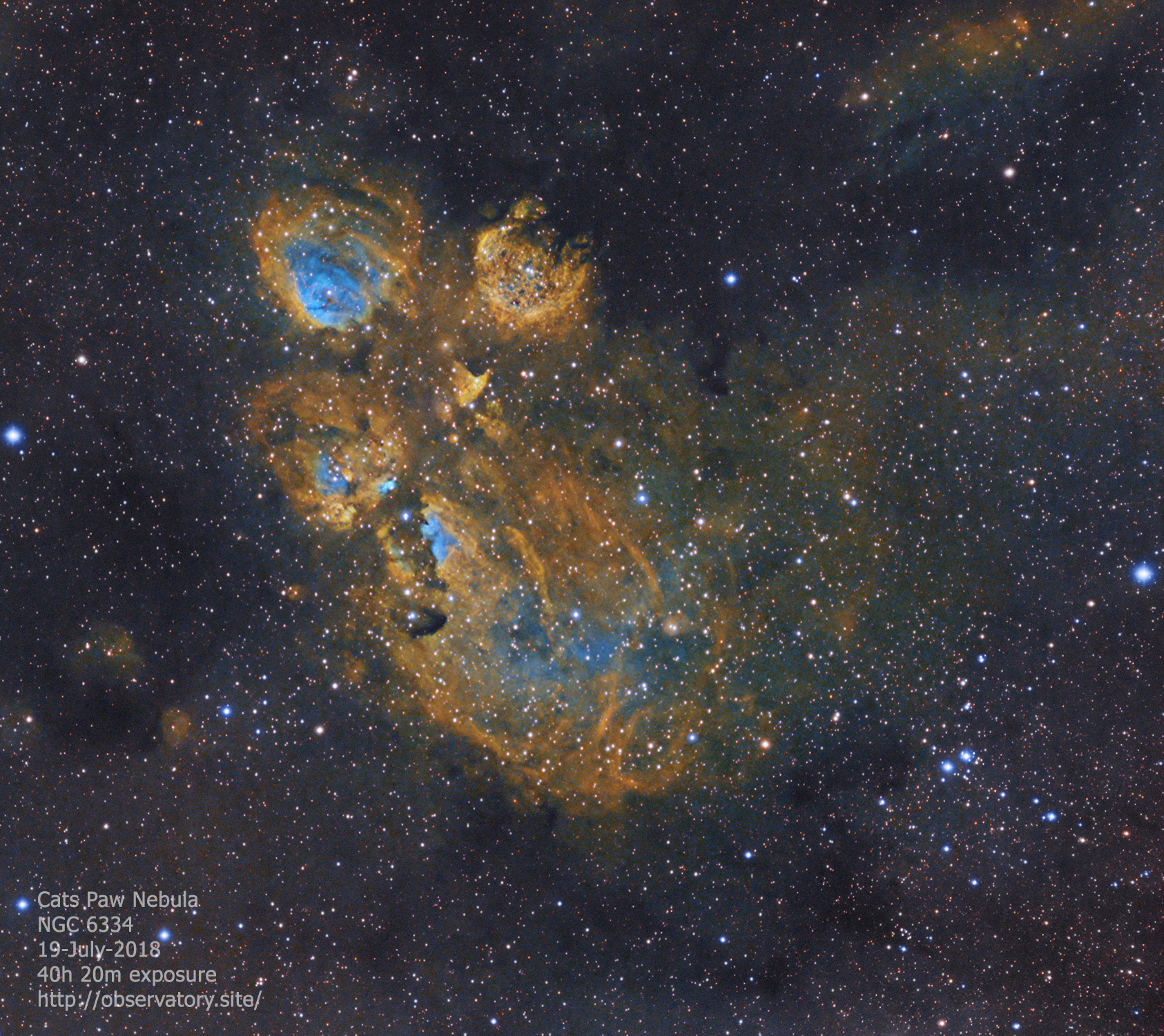 Shaped like a cats paw, NGC 6334 is a stellar nursery and emission nebula 5,500 light years away in the constellation Scorpius. This image comprises of emission line data for Sulfur-II, Hydrogen-alpha and Oxygen-III, mapped to red, green, and blue respectively.
The hydrogen signal has been attenuated to show it's interaction with the SII and OIII clouds.
Image:

72x 600s Sulphur-II 6nm
97x 600s Hydrogen-alpha 6nm
73x 600s Oxygen-III 6nm
Total integration 40 hours 20 minutes.
Hardware:

Skywatcher Black Diamond 80ED
Skywatcher EQ8 Pro mount
QSI 683-ws8 Camera @ -15°C
Astronomik 6nm Hα, OIII, SII filters
Starlight Xpress Lodestar X2 Autoguider
Innovations Foresight On Axis Guider
Starlight Instruments Focus Boss II
Location:

Orange zone in Brisbane, Australia. (Bortle 7)
Imaged over 8 nights.
Software:

Planning & camera alignment with Aladin 10
Captured with TheSkyX Professional
Guiding with PHD2
FocusLock live focusing
PixInsight: Calibration, sub-frame analysis, registration, integration, dynamic background extraction, noise reduction, histogram transformation, HDR multiscale transform, curves, star reduction, rotation, crop.