Centaurus A
12-May-2017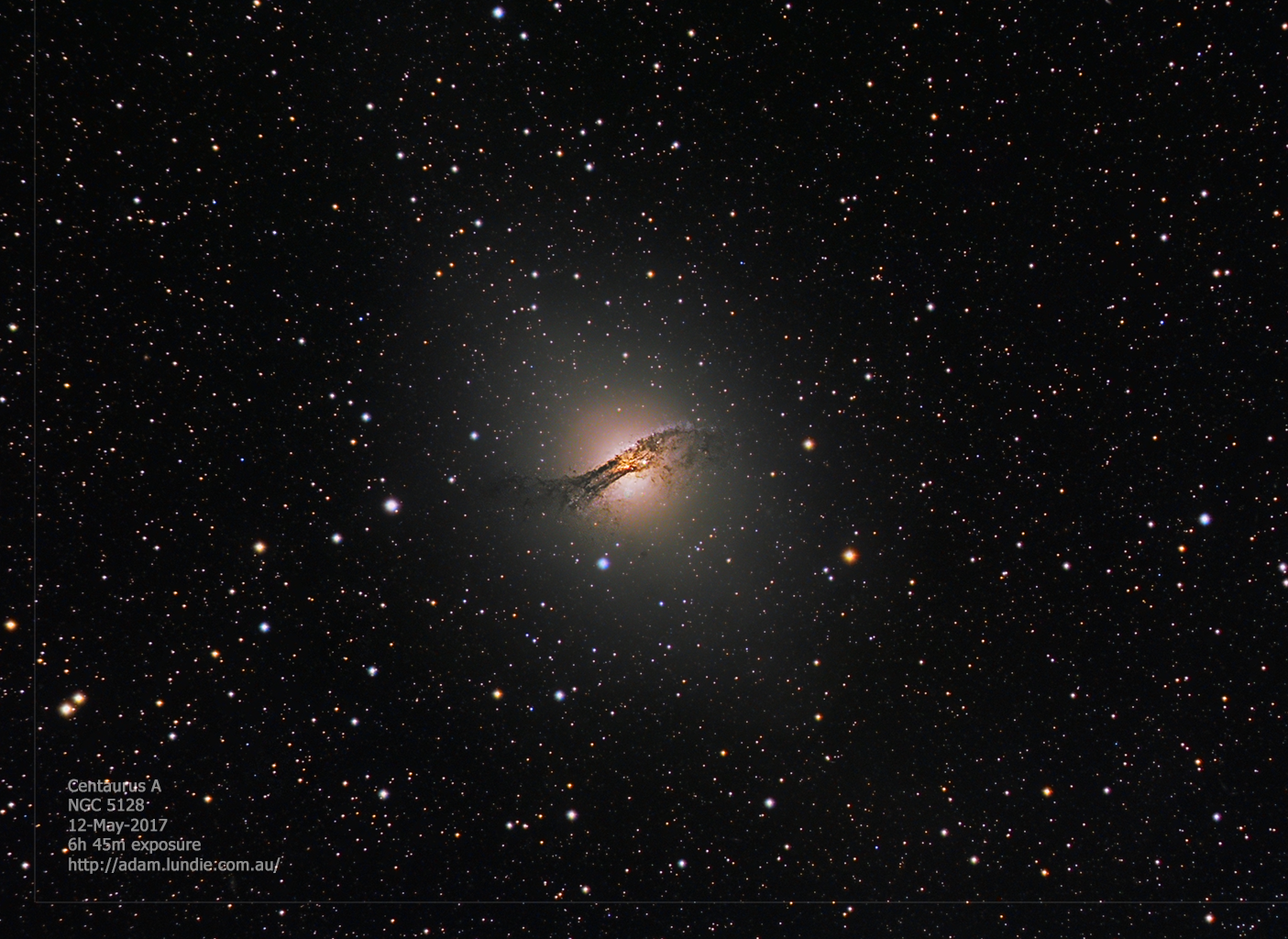 Centaurus A is a peculiar galaxy discovered in 1826 by Scottish astronomer James Dunlop in Parramatta, Australia. It is ~10-16 million light years away and its lenticular with dust lanes hybrid appearance is the result of a merge of two galaxies.
Image:

57x 300s Lum bin1x1
16x 150s Red bin2x2
16x 150s Green bin2x2
16x 150s Blue bin2x2
Total exposure 6 hours 45 minutes.
Hardware:

Skywatcher Black Diamond ED120
SkyWatcher EQ8 Pro Mount
QSI 683-ws Camera @ -15°C
Astronomik typ 2c LRGB filters
Starlight Xpress Lodestar X2 Autoguider
Innovations Foresight On Axis Guider
Starlight Instruments Focus Boss II
Location:

Orange zone in Brisbane, Australia. (Bortle 7)
Imaged over 4 nights. High humidity and 50%-full moon.
Software:

Planning & camera alignment with Aladin 9
Captured with AstroArt 6
Guiding with PHD2 + PHD_Dither
Live focusing with FocusLock
CCDInspector: Image analysis & rejection
CCDStack 2+: Calibrate, align, stack, deconvolution, combine RGB.
Photoshop CC: Curves, high pass filter, combine L+RGB, color balance, saturation.