Ceres passing by the Blue Horsehead Nebula
23-Jun-2019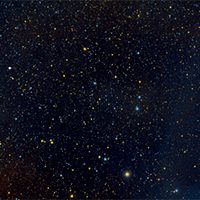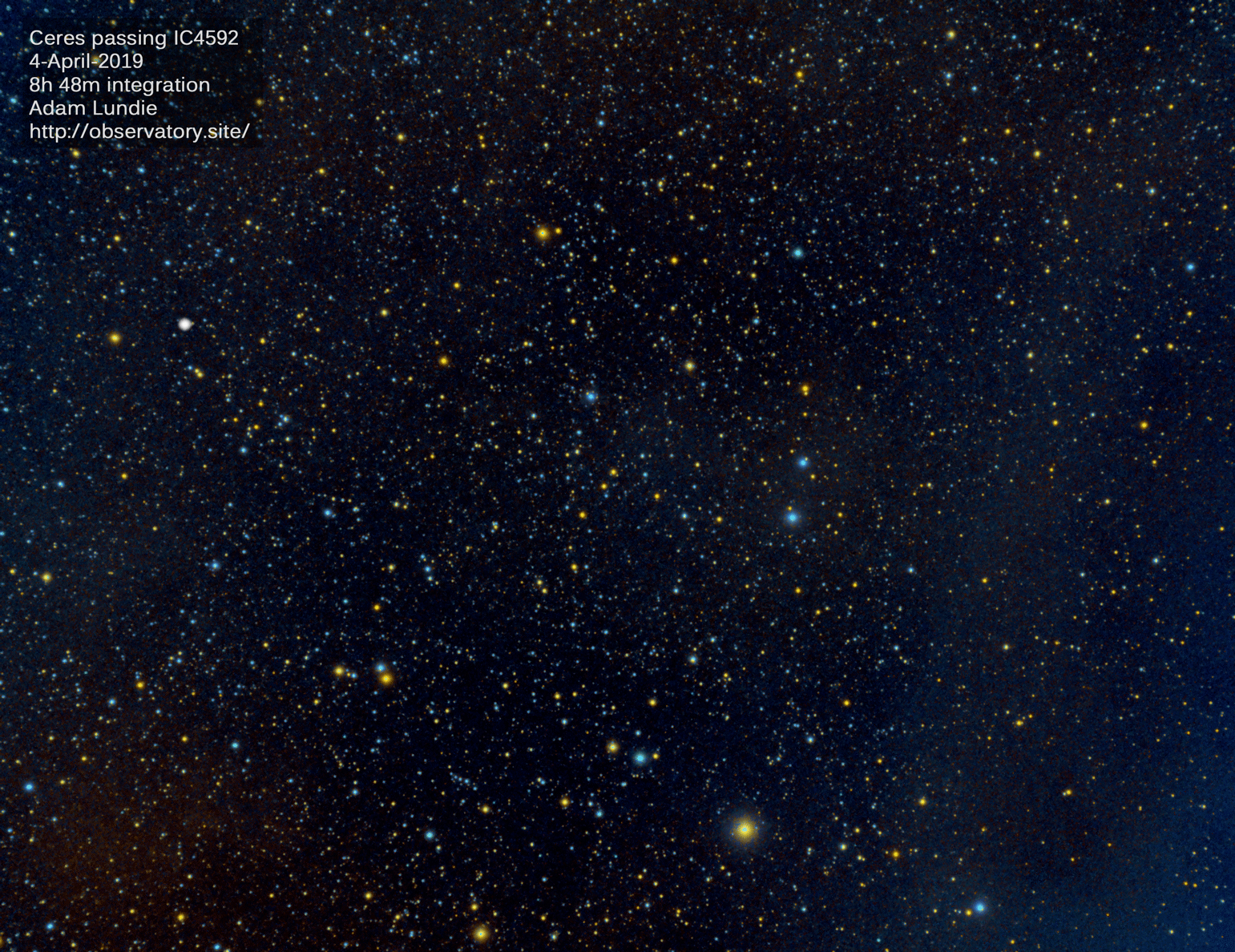 Shown in this animation is the movement of Ceres over 8 hours, on the night of 4th June 2019, as it passed by the outer edge of IC4592, the Blue Horsehead Nebula.
With a diameter of 945km, the dwarf planet Ceres is the largest object in the asteroid belt between Mars and Jupiter.
Image:

64x 300s Luminance
25x 150s Red
26x 150s Green
32x 150s Blue
Total integration 8 hours 48 minutes.
Hardware:

Skywatcher Black Diamond 80ED
Skywatcher EQ8 Pro mount
QSI 683-ws8 Camera @ -15°C
Astronomik Luminance, Deep Sky RGB filters
Starlight Xpress Lodestar X2 Autoguider
Starlight Xpress Active Optics
Innovations Foresight On Axis Guider
Starlight Instruments Focus Boss II
Location:

Exposed during 4 nights between 4th June and 12th June 2019.
Orange zone in Brisbane, Australia. (Bortle 7)
Software:

Planning & camera alignment with Aladin 10
Captured with TheSkyX Professional
Guiding with PHD2
FocusLock live focusing
PixInsight: Calibrate, align, stack, noise reduction, LRGB combination, histogram stretch, curves.
Photoshop CC: Animation.