Cosmic Bubble NGC 6781
15-Feb-2021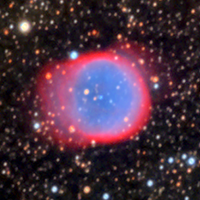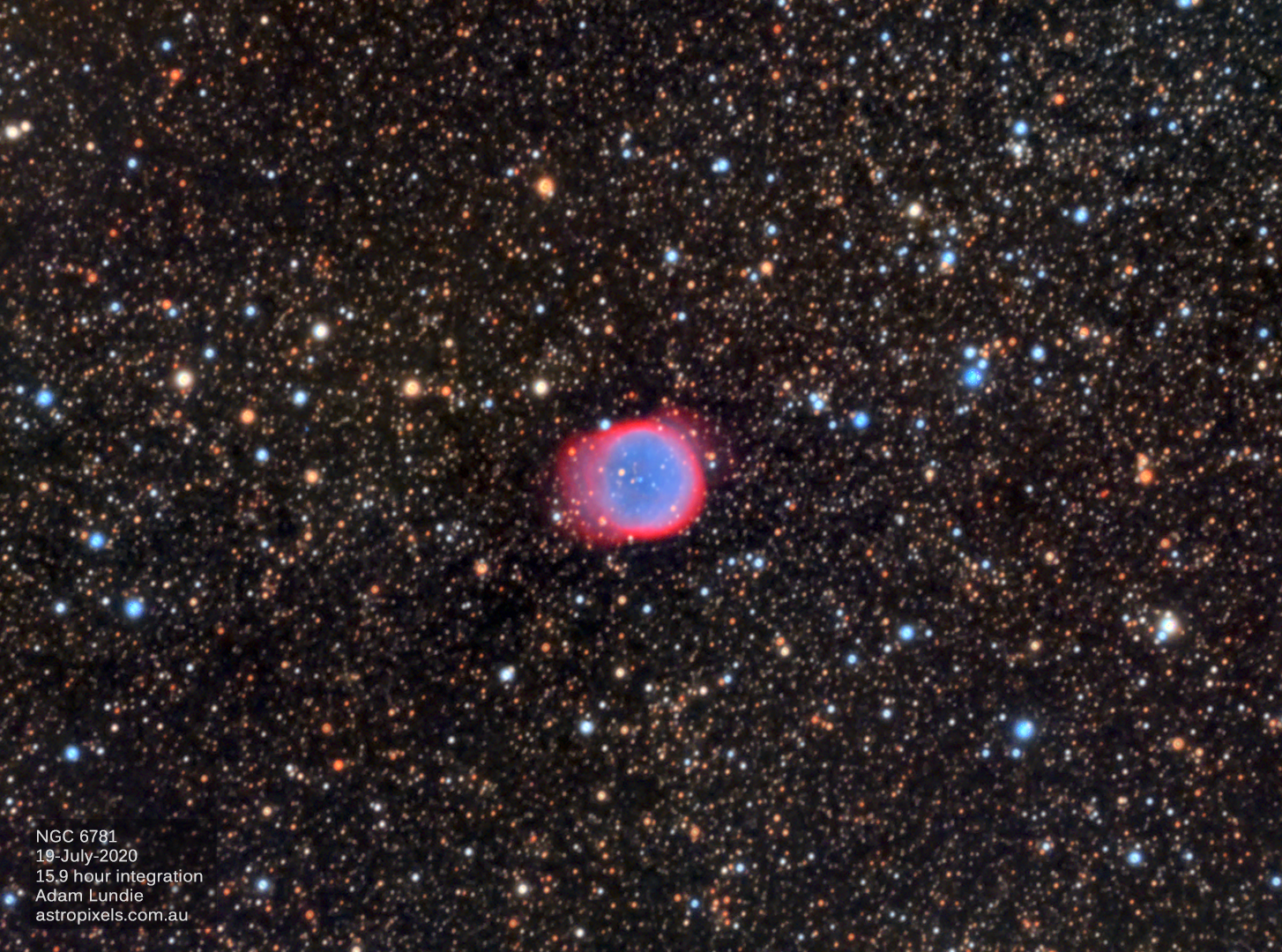 Stars such as our Sun do not contain enough mass to finish their lives in the glorious explosions known as supernovae. However, they are still able to salute their imminent demise into dense, Earth-sized embers called white dwarfs by first expelling colourful shells of gas known as planetary nebulae.
This misnomer comes from the similarity in appearance of these spherical mass expulsions to giant planets when seen through small telescopes.
NGC 6781 is a nice representative of these cosmic bubbles. The planetary nebula lies a few thousand light-years away and is approximately two light-years across. Within NGC 6781, shells of gas blown off from the faint, but very hot, central star's surface expand out into space. These shells shine under the harsh ultraviolet radiation from the progenitor star in intricate and beautiful patterns. The central star will steadily cool down and darken, eventually disappearing from view into cosmic oblivion.
Text source: European Southern Observatory
Image:

85x 240s Luminance
34x 240s Red
30x 240s Green
30x 240s Blue
Total integration 15.9 hours. Focal length: 2800mm
Hardware:

Celestron 11" EdgeHD
Skywatcher EQ8 Pro mount
QSI 683-ws8 Camera @ -15°C
Astrodon LRGB Gen2 E-Series Tru-Balance filters
Starlight Xpress Lodestar X2 Autoguider
Innovations Foresight ONAG
Starlight Instruments Feather Touch Focuser
Location:

Exposed over 5 nights between 14th to 19th July 2020
Orange zone in Brisbane, Australia. (Bortle 7)
Software:

Planning & camera alignment with Aladin 10
Captured with TheSkyX Professional
Guiding with PHD2
PixInsight: Calibrate, align, integrate, dynamic background extraction, LRGB combination, noise reduction, photometric color calibration, histogram, curves, crop.