Hazy Mars at Opposition
11-Jul-2018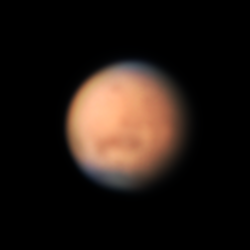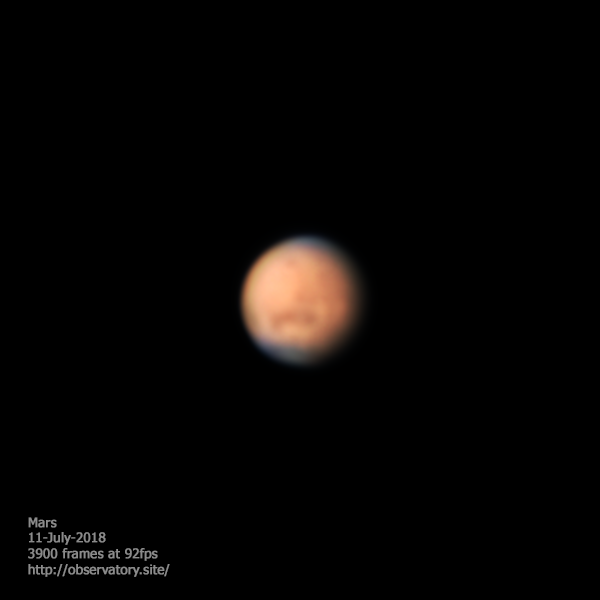 Mars is currently at it's closest to Earth since 2003, and appears as a brilliant red star in the sky. Unfortunately it is also suffering from a severe global dust storm, showing no signs of abating. This means even the polar ice caps are hard to see, let alone any surface features.
Image:
Infra-red: 1650/5000 frames at 92fps
Red: 750/5000 frames at 92fps
Green: 750/5000 frames at 92fps
Blue: 750/5000 frames at 92fps
Hardware:
Celestron EdgeHD 1100
SkyWatcher EQ8 Pro Mount
ZWO ASI290MM Camera
Location:
Orange zone in Brisbane, Australia. (Bortle 7)
Software:
SharpCap: Video recording
AutoStakkert: Frame extraction & stacking
PixInsight: Deconvolution, HDRMT, RGB combination, color calibration using north polar ice cap as white reference, pixelmath combine IR + RGB, rotation, unsharp mask, multiscale linear transform for noise reduction, global saturation.