Mars and Pluto Conjunction
02-May-2018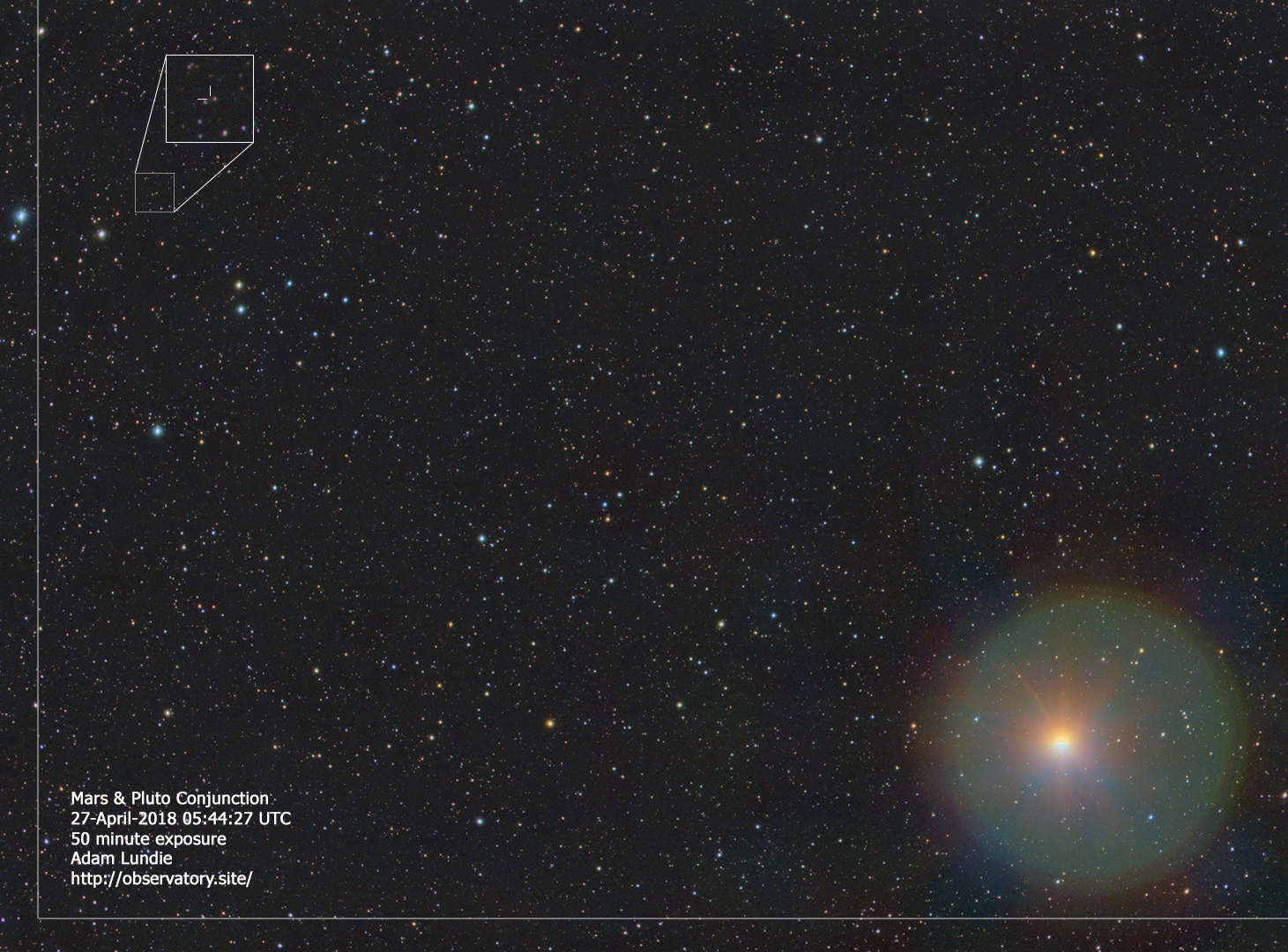 For a period of three mostly cloudy nights, the planet Mars and Pluto were within 1.5 degrees of each other.
Image Integration:

3x 300s Red
3x 300s Green
3x 300s Blue
3x 30s Red
3x 30s Green
3x 30s Blue
Total exposure 50 minutes.
Hardware:

Skywatcher Black Diamond 80ED
Skywatcher 0.85x focal reducer
SkyWatcher EQ8 Pro mount
QSI 683-wsg Camera @ -15°C
Astronomik Typ2 RGB filters
ZWO ASI-290MM guide camera
Location:

Orange zone in Brisbane, Australia. (Bortle 7)
Software:

Planning & camera alignment with The SkyX Pro
Captured with The SkyX Pro
Guiding with PHD2
CCDStack 2+: Calibrate, align, stack.
PixInsight: HDR composition, noise reduction, linear fit, RGB combination, dynamic background extraction, color calibration, masked stretch, saturation.
Photoshop CC: Inset, labels.