Messier 55 Globular Cluster
13-Aug-2019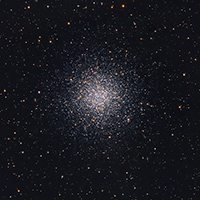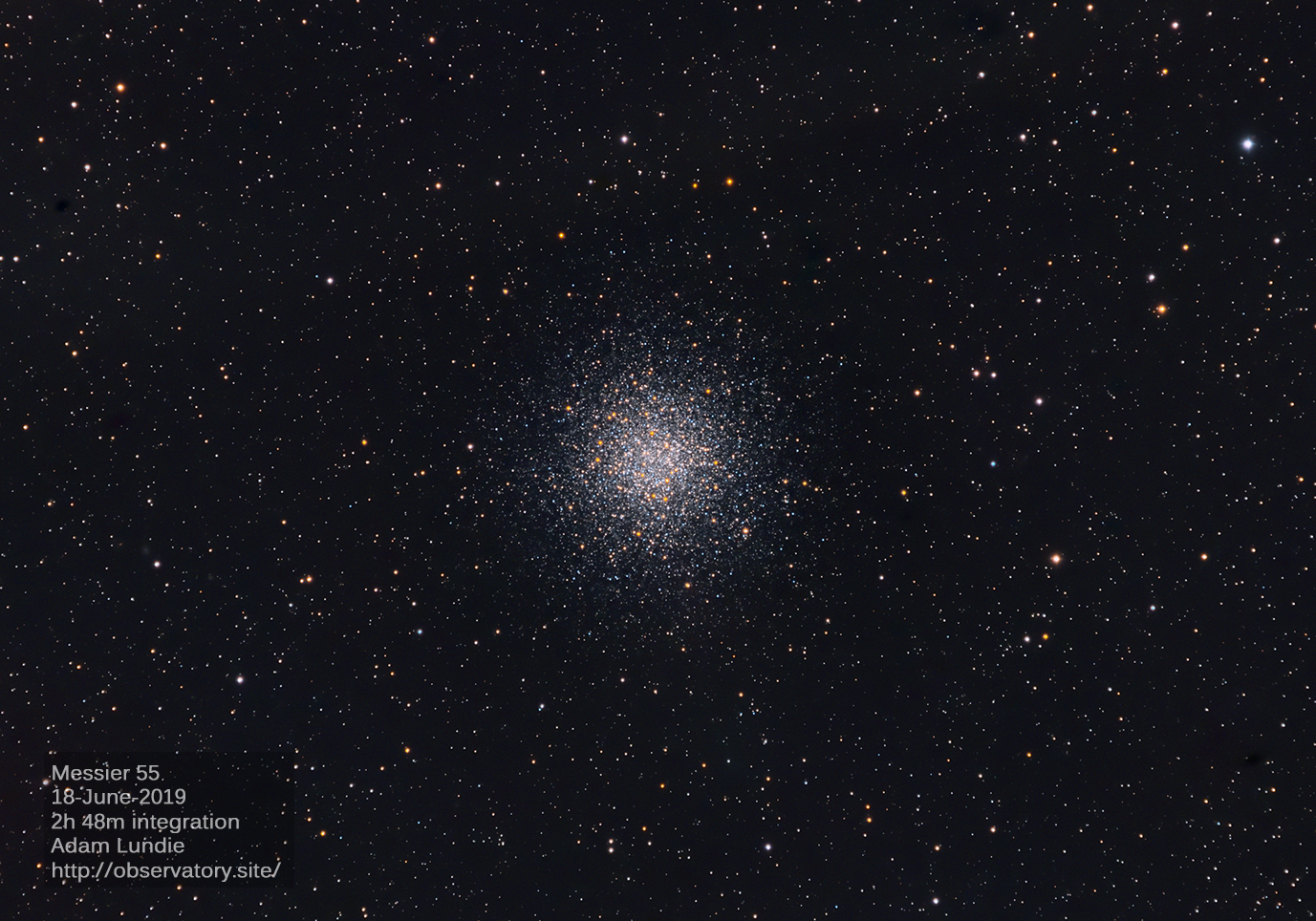 One of the few Messier objects difficult to observe in the northern hemisphere, M55 is a globular cluster 17,600 light years away, comprising of around 100,000 very old stars.
This is also the first light photo from the acquisition of a Skywatcher Esprit 120ED. As I'm still waiting for some adapters to be machined to match the included field flattener, I had to settle for a Baader MPCC II (coma corrector). I'm still pleasantly surprised with the result.
Image:

19x 180s Red
19x 180s Green
18x 180s Blue
Total integration 2 hours, 48 minutes.
Hardware:

Skywatcher Esprit 120ED
Skywatcher EQ8 Pro mount
QSI 683-ws8 Camera @ -15°C
Astronomik deep sky RGB filters
Starlight Xpress Lodestar X2 Autoguider
Celestron large format off-axis guider
Baader MPCC II coma corrector
Starlight Instruments Feather Touch Focuser + Posi Drive Motor
Location:

Imaged on 18th June 2019.
Orange zone in Brisbane, Australia. (Bortle 7)
Software:

Planning & camera alignment with Aladin 10
Captured with TheSkyX Professional
Guiding with PHD2
FocusMax auto focus
PixInsight: Calibrate, align, integrate, dynamic background extraction, RGB combination, noise reduction, photometric color calibration, deconvolution, histogram, curves, crop.