Prawn Nebula in Natural Color
10-Aug-2018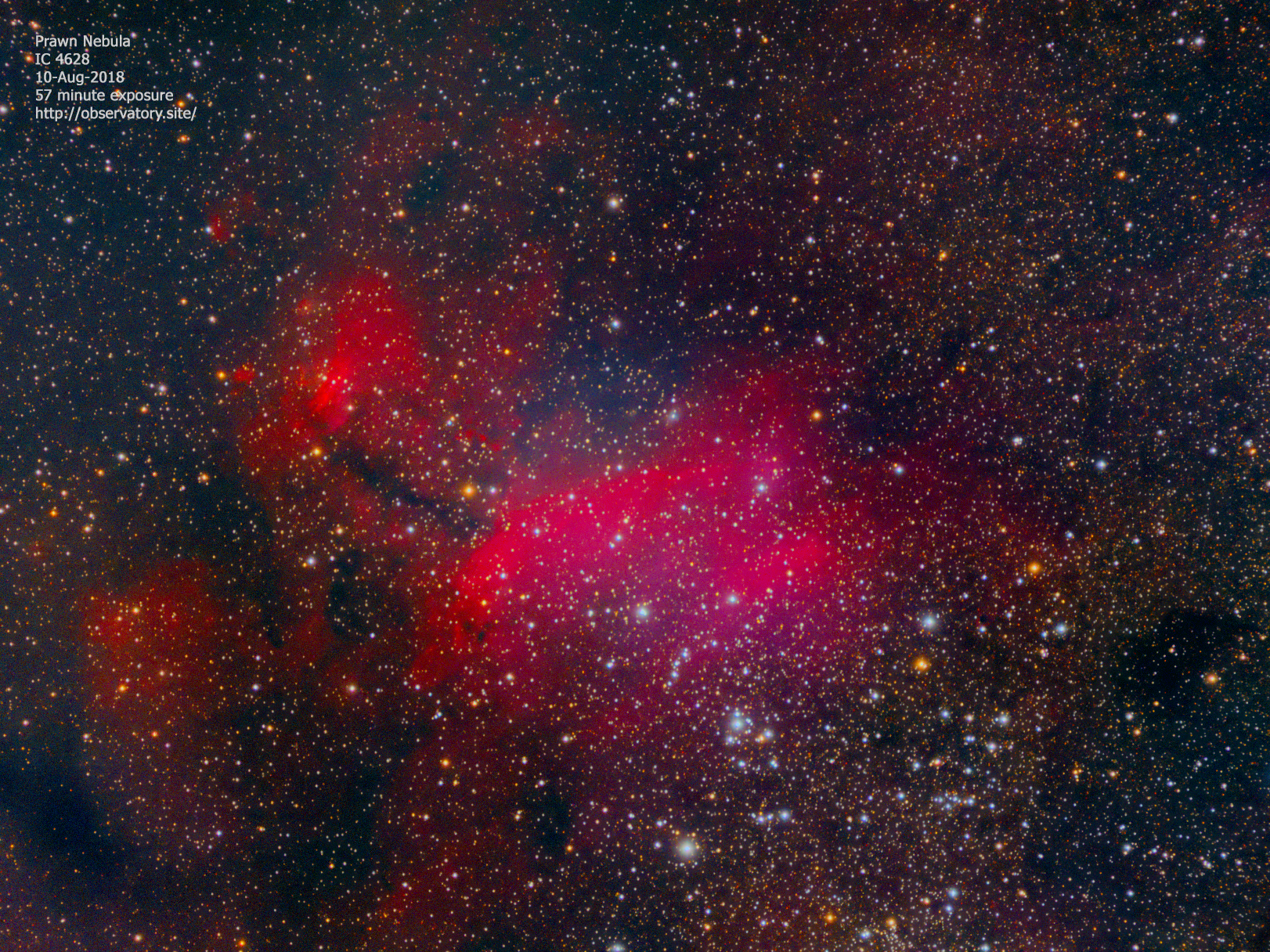 IC 4628, sometimes known as The Prawn Nebula, is an emission nebula located around 6000 light-years away in the constellation Scorpius
For an emission line view of this nebula, see here.
Image:

18x 60s red
21x 60s green
18x 60s blue
Total integration 57 minutes.
Hardware:

Skywatcher Black Diamond 80ED
Skywatcher EQ8 Pro mount
QSI 683-ws8 Camera @ -15°C
Astronomik luminance, deep sky RGB filters
Starlight Xpress Lodestar X2 Autoguider
Innovations Foresight On Axis Guider
Starlight Instruments Focus Boss II
Location:

Orange zone in Brisbane, Australia. (Bortle 7)
New Moon.
Software:

Planning & camera alignment with Aladin 10
Captured with TheSkyX Professional
Guiding with PHD2
FocusLock live focusing
PixInsight: calibrate, align, stack, crop, color calibration, dynamic background extraction, noise reduction, stretch, curves.