Reflection Nebula IC 4601
13-Oct-2020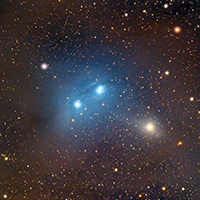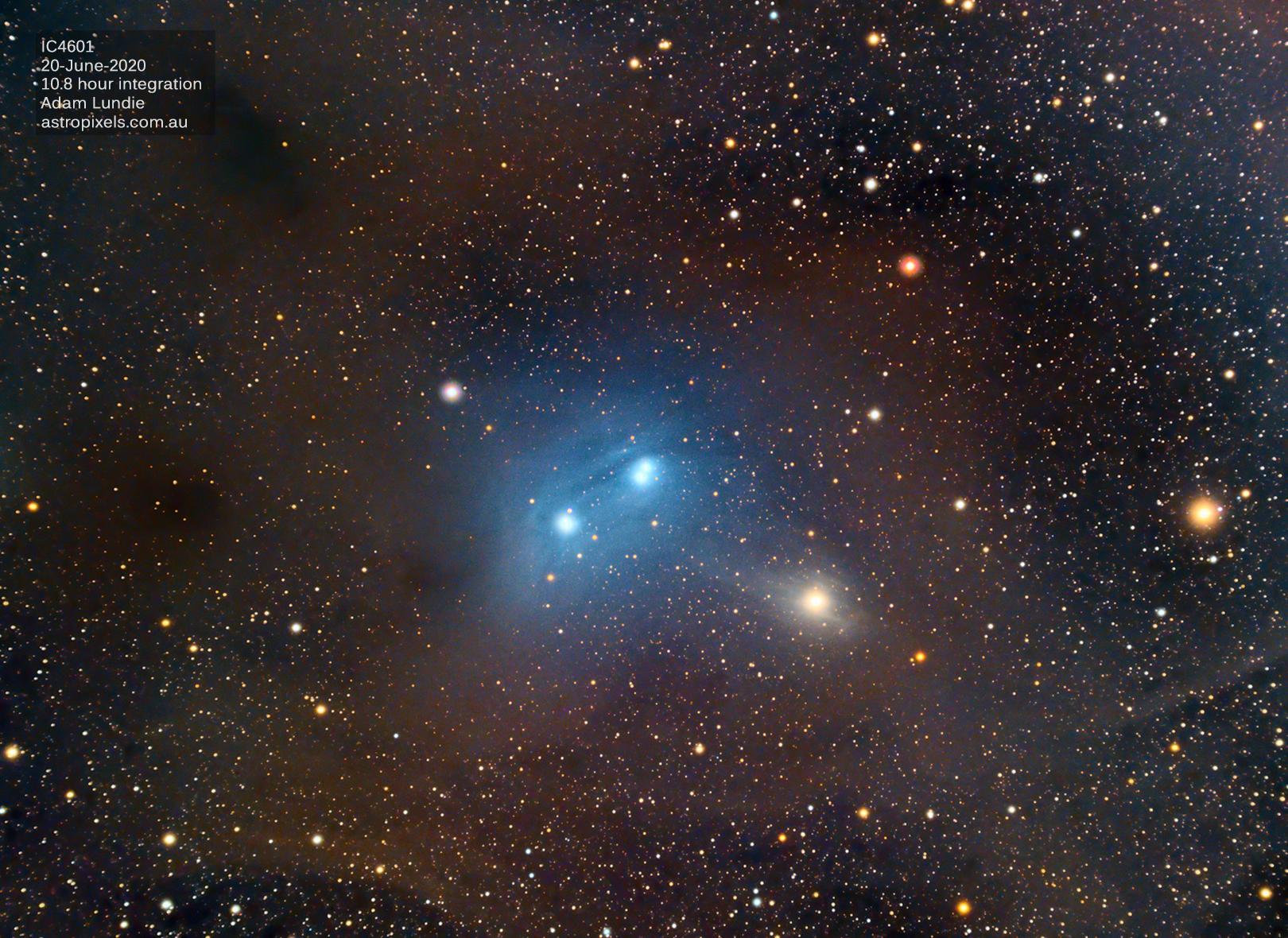 IC 4601 is a reflection nebula within the larger Blue Horsehead Nebula. Reflection nebulae are actually made up of dust that normally appears dark but can reflecting the light of nearby stars.
Image:

45x 300s Luminance
27x 300s Red
32x 300s Green
26x 300s Blue
Total integration 10 hours 50 minutes. Focal length: 600mm
Hardware:

Skywatcher Black Diamond 80ED
Skywatcher EQ8 Pro mount
QSI 683-ws8 Camera @ -15°C
Astrodon LRGB Gen2 E-Series Tru-Balance filters
Starlight Xpress Lodestar X2 Autoguider
Innovations Foresight ONAG
Starlight Instruments Feather Touch Focuser
Location:

Exposed over 5 nights between 29th May 2019 and 20th June 2020
Orange zone in Brisbane, Australia. (Bortle 7)
Software:

Planning & camera alignment with Aladin 10
Captured with TheSkyX Professional
Guiding with PHD2
PixInsight: Calibrate, align, integrate, dynamic background extraction, deconvolution, LRGB combination, noise reduction, photometric color calibration, histogram, curves, crop.