Rosette Nebula
21-Jan-2018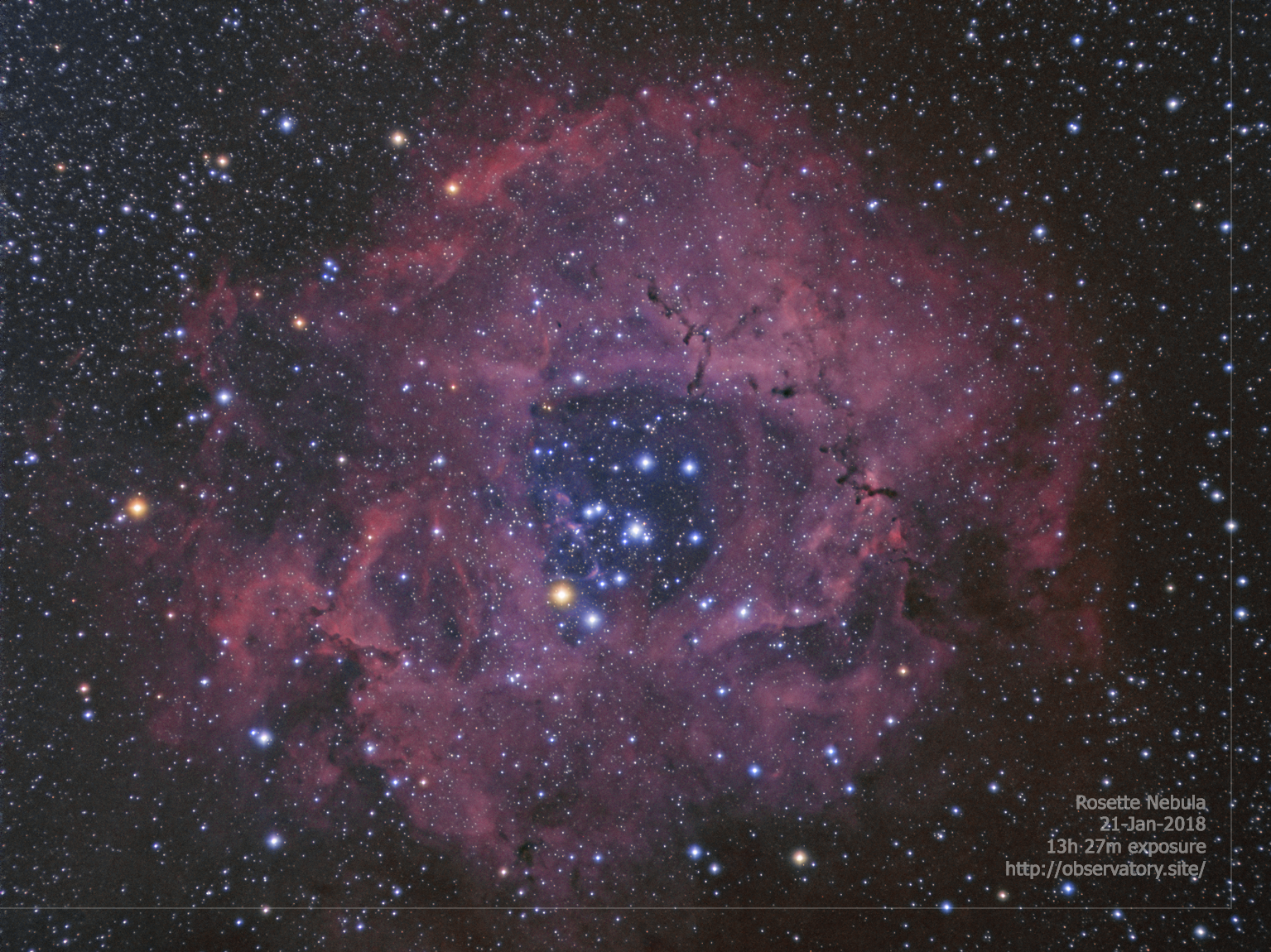 The Rosette Nebula is an emission nebula 3000 light years away. The central area of the nebula contains an open cluster of hot, blue stars which have cleared much of the center of its gas.
Image:

18x 300s Red
25x 300s Green
46x 240s Blue
68x 360s Hα
Total exposure 13 hours 27 minutes.
Hardware:

Skywatcher Black Diamond ED80
SkyWatcher EQ8 Pro Mount
QSI 683-ws Camera @ -15°C
Astronomik Deep Sky RGB, 6nm Hα filters
Starlight Xpress Lodestar X2 Autoguider
Innovations Foresight On Axis Guider
Location:

Orange zone in Brisbane, Australia. (Bortle 7)
Software:

Planning & camera alignment with The SkyX Pro
Captured with AstroArt 6
Guiding with PHD2 + PHD_Dither
CCDInspector: Image analysis & rejection
CCDStack 2+: Calibrate, align, stack.
PixInsight: Deconvolution, denoise, pixelmath combine Hα + blue as luminance, MT star reduction, MMT sharpen, histogram & curves stretch, local histogram equalization, color saturation.