Spiral Galaxy NGC6902 and Friends
30-Jul-2018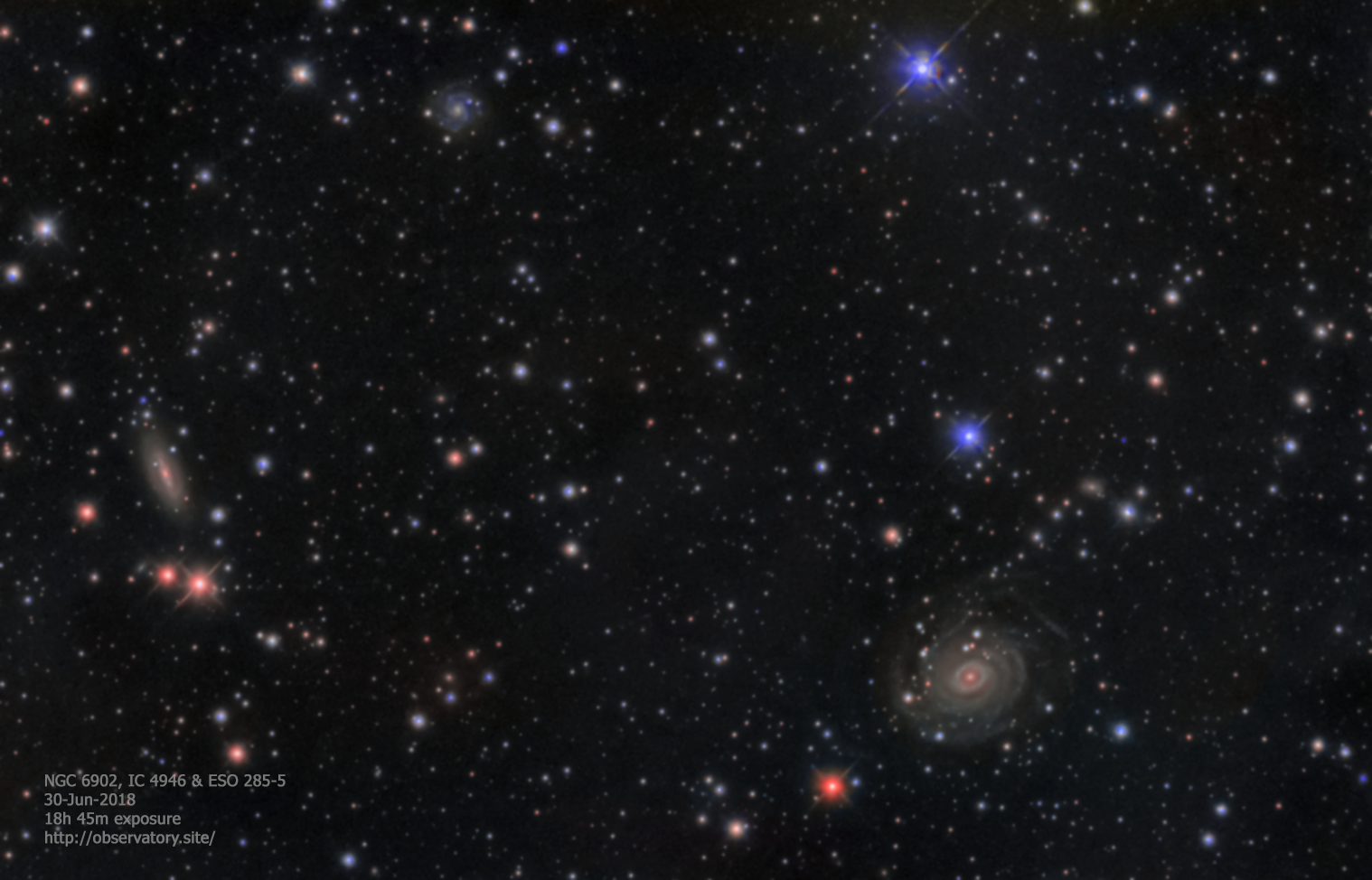 NGC 6902 is a spiral galaxy 33 million light years away in the Sagittarius constellation. It has a very bright center, with grand spiral arms extending out much further than the local light pollution allowed me to see.
Also in the image are numerous other galaxies. The 133 million light years distant barred spiral IC 4946 is to the far left, with spiral galaxy ESO 285-5 (NGC 6902B) 136 million light years distant at the top.
Image:

94x 300s Luminance
46x 300s Red
43x 300s Green
42x 300s Blue
Total integration 18 hours 45 minutes.
Hardware:

GSO carbon fibre RC8
Skywatcher EQ8 Pro mount
QSI 683-ws8 Camera @ -15°C
Astronomik Luminance, Deep Sky RGB filters
Starlight Xpress Lodestar X2 Autoguider
Innovations Foresight On Axis Guider
Starlight Instruments Focus Boss II
Location:

Orange zone in Brisbane, Australia. (Bortle 7)
Imaged over 8 nights.
Software:

Planning & camera alignment with Aladin 10
Captured with TheSkyX Professional
Guiding with PHD2
FocusLock live focusing
PixInsight: Calibration, registration, integration, dynamic background extraction, noise reduction, histogram transformation, HDR multiscale transform, curves, star reduction, crop.