Waves of Vela
28-Jan-2018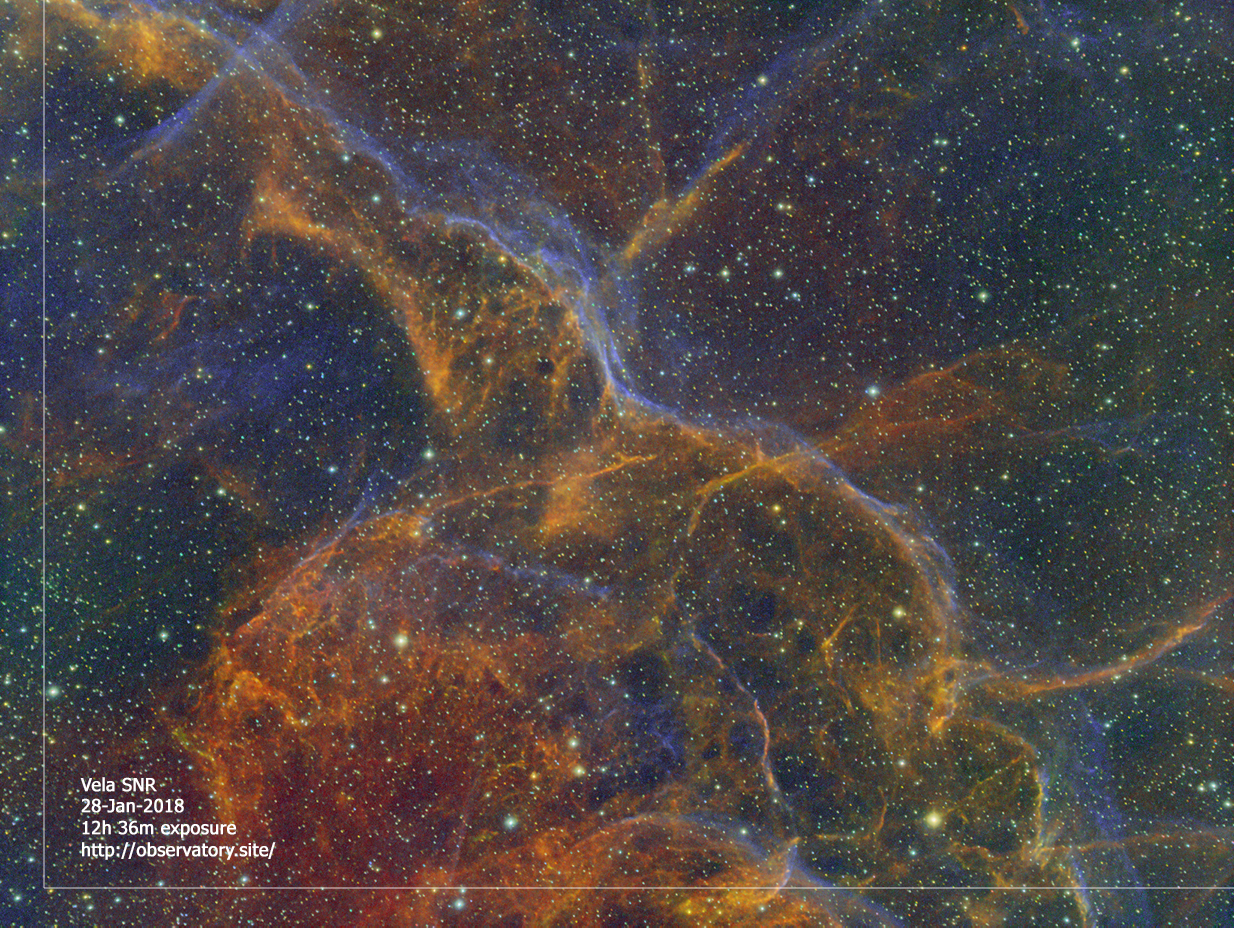 The Vela Supernova Remnant is an expanding bubble of ionized gas 800 light years away, caused by a supernova explosion 12000 years ago. This image is a small section of the bubble, presented as a narrowband combination of light emitted by Hydrogen alpha, Sulfur II and Oxygen III.
Image:

40x 360s Hα bin2x2
42x 360s SII bin2x2
44x 360s OIII bin2x2
Total exposure 12 hours 36 minutes.
Hardware:

Skywatcher Black Diamond ED80
SkyWatcher EQ8 Pro Mount
QSI 683-ws8 Camera @ -15°C
Astronomik 6nm Hα, 6nm SII, 6nm OIII filters
Starlight Xpress Lodestar X2 Autoguider
Innovations Foresight On Axis Guider
Location:

Orange zone in Brisbane, Australia. (Bortle 7)
Software:

Planning & camera alignment with The SkyX Pro
Captured with AstroArt 6
Guiding with PHD2 + PHD_Dither
CCDInspector: Image analysis & rejection
CCDStack 2+: Calibrate, align, stack.
PixInsight: Denoise, pixelmath combine (Hα as red, SII & OIII as green, OIII as blue), MT star reduction, histogram & curves.